I am a Bionic Flower!
In cooperation with
A Fusion Of Art, Technology And Education
Artificial yet natural! I envision education! I am reacting towards your behaviour with kinetic movements and light changes. Let's get fascinated about first interactions in the field of STEAM – because education is the most important tool we have, to build up our future! I am designed simple, intuitive and inspired by nature! You can design my leaves or vase and change my behavior by learning the first steps of programming up to advanced levels. The Bionic Flower is a special Education Kit to promote STEAM Education
Get any age group excited!
Design me!
Get creative and change my petal design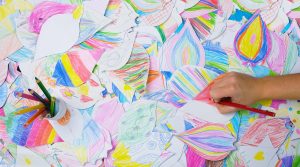 Explore me!
Discover my natural and artificial components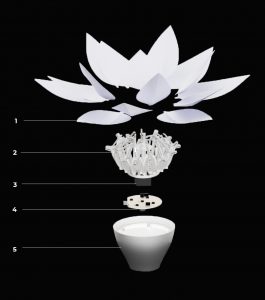 1. Petals   2. Kinematic   3. Actuator   4. Controller PCB   5. Vase
Change my behaviour!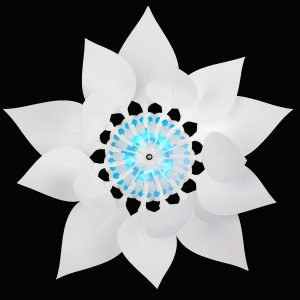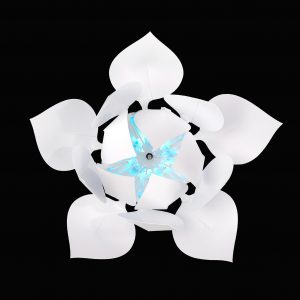 Interact with my movement and my light

They call me: Bionic Flower
Bring me to life!
My intelligence is stored on a little micro-controller, which you can program. I have onboard sensors that help me to identify what is happening in my surroundings. Since Iam IoT capable I can react on my environment through data that is transferred to me. This way I can be responsive and interactive.
Let me explain you more on how I want to pass on my STEAM features to you.
What is STEAM?
STEAM Education is an approach to learning topics of Science, Technology, Engineering, Arts and Mathematics as access points for guiding student inquiry, dialogue, and critical thinking.
 
S

T

EAM – SCIENCE
I want to make education fun.  Did you maybe already see some similarities to nature in me? Look closely! 

STEAM – TECHNOLOGY
I am intelligent! How is that possible? I have technology on board!

STEAM – EDUCATION
The mechanics are part of the design. Can you find out, how I work? By what means am I moving?

STEAM – ARTS
Colour my petals! Glue items on them! Or make a new shape through an easy Origami technic!
Let's get creative together!

STEAM – MATHEMATICS
Did you know that my leaves are in symmetrical numbered order just like the Golden Spiral? Did you know that the golden number is one of the most important number that even occurs in nature?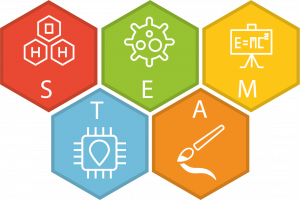 Highlights:
  I hope I could get you interested in getting to know and understand me!
  I am happy to inspire girls for technology through my natural design!
  I invite everyone to get engaged with me!
  Learners of all ages can design my visual appearance and my mechanic behaviour.
  My learning construction kit promotes the following learner competencies: communication, collaboration, and creativity.